Top destinations for Germans: Language courses abroad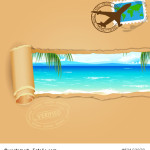 Language courses abroad are regular options for Germans to learn new languages or to improve existing skills in a natural environment within a few weeks. Language schools all over the world offer lessons in foreign language teaching. According to FDSV (Germany's professional association of language tour operators), each year 160.000 Germans take part in language courses abroad. More than 60 percent are pupils, mainly staying with a host family. In Germany, language courses are organized by tour operators, which are liable for defects, or by language agencies, which are not liable.
Top destinations for Germans are English-speaking countries. "Due to statistics of our survey for 2012, Great Britain is on top of the list", says FDSV managing director Julia Richter. Nearly 58 percent of German language travellers decide for a language course in the UK, followed by Malta (13,96%), France (5,97%), Spain (5,13%), the USA (4,98%) and Ireland (2,52%).
English-speaking countries are all-time favourites, because all Germans have to learn English at school. Over 90 percent of participating pupils make their decision for one of those destinations. Western European countries, especially France and Spain, are also popular, as the flight costs use to be low. All other countries, including Russia, Poland, China, Japan or Turkey, do not even reach one percent each.